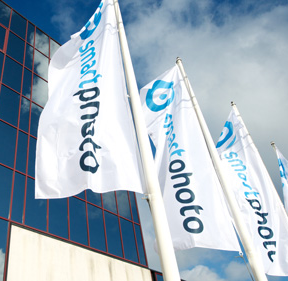 Smartphoto group, the innovative e-commerce group, is active under the name smartphoto™ in 12 European countries in B2C e-commerce with affordable, high-quality personalised products such as gifts, cards, photo books, photo calendars, prints and wall decoration.
Additionally, smartphoto group, through naYan, is one of the market leaders in e-commerce distribution in Europe by offering a unique 'e-commerce as a service' (EAAS) for international brands looking for growth, and the sale to companies of personalised gift packages with chocolate, alcohol, fruit or flowers through websites such as Gift.be and GiftsforEurope.com.
The shares of smartphoto group are traded on Euronext Brussels (ISIN BE0974323553, ticker symbol SMAR).